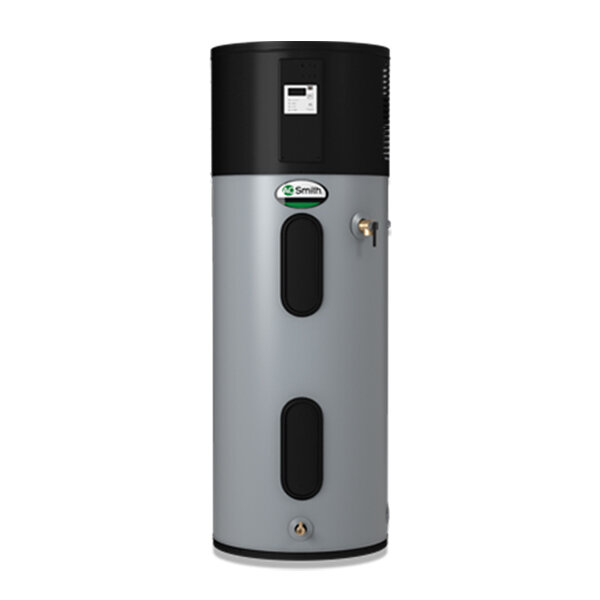 Hybrid Water Heaters
Hybrid water heaters are the most efficient water heaters available to homeowners.
A.O. Smith hybrid heaters are Energy Star® qualified
3x's the energy efficiency as a standard water heater
May qualify for many state and local utility rebates
Reduce operating costs by up to 73% or over $300 a year
Cools Surrounding Air: Hybrid technology pulls heat from the air and transmits it to the coils.
Smart Operating System: A.O. Smith hybrid heaters senses temperature, monitors demand and automatically adjusts.
Dual Back-up Heating Element.
Multiple Operating Modes: efficiency, electric, hybrid, and vacation
Have peace of mind with this easy to read and use hybrid heater, knowing your daily water needs will continually be met for years to come.
Discover endless hot water for your home